FEIST
A desperate, savage survival experience full of stunning visuals, dynamic creatures, and a haunting soundtrack.
Follow strange beasts through lonely forests, hazardous mountains, dark caves, and glowing swamps. Watch out for dangerous creatures that react to your movements and decisions, and cleverly concealed traps that will test your ability to survive. Over six years in the making, FEIST is a gorgeous hand-made adventure unlike anything else, with a cinematic presentation reminiscent of The Dark Crystal or Hedgehog in the Fog, and a tense original soundtrack by Tomek Kolczynski.
Recent News
Dec 13, 2016

FEIST coming to consoles RIGHT NOW ACTUALLY It's Winter Peek day two, and we're very happy to announce Finji's first ever console release: savage survival-platformer FEIST is finally at home right now on both X-Box One and PlayStation 4 for just $10! This is the best place to play this game, and the best time of year too.
Aug 31, 2016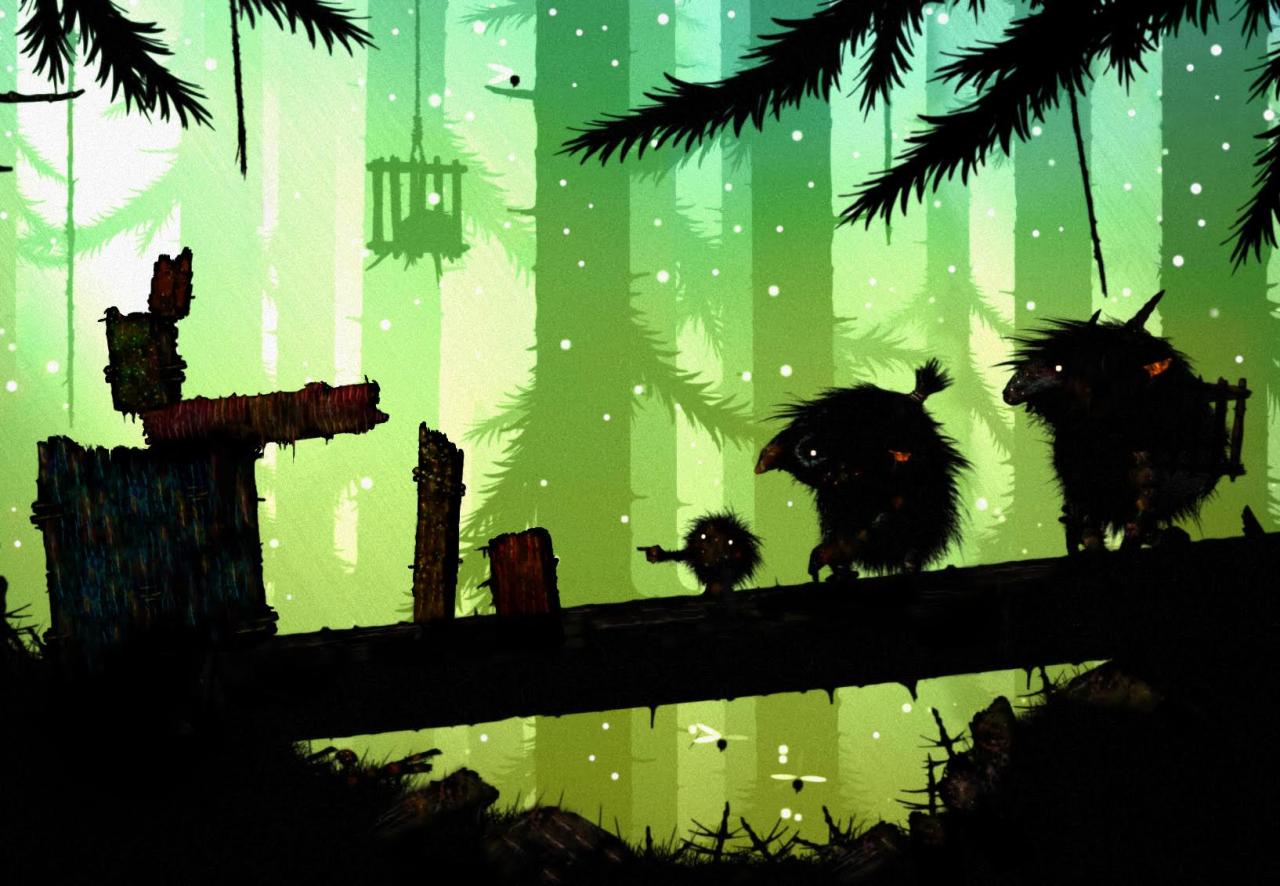 Feist and Volume coupons on Steam! Have FEIST on Steam? Get a 75% off coupon for Mike Bithell's VOLUME. Have THOMAS WAS ALONE? Get a 75% off coupon for Bits & Beast's FEIST. Buy either game in the next 2 weeks and get the coupon delivered to your Steam inventory! Find out more here.