Night in the Woods
http://www.nightinthewoods.com/
AT THE END OF EVERYTHING • HOLD ONTO ANYTHING. Night in the Woods is a narrative adventure unlike anything you've ever played.
College dropout Mae Borowski returns home to the crumbling former mining town of Possum Springs seeking to resume her aimless former life and reconnect with the friends she left behind. But things aren't the same. Home seems different now and her friends have grown and changed. Leaves are falling and the wind is growing colder. Strange things are happening as the light fades.
And there's something in the woods.
Recent News
Dec 21, 2016
Preorder Now!
Aug 29, 2016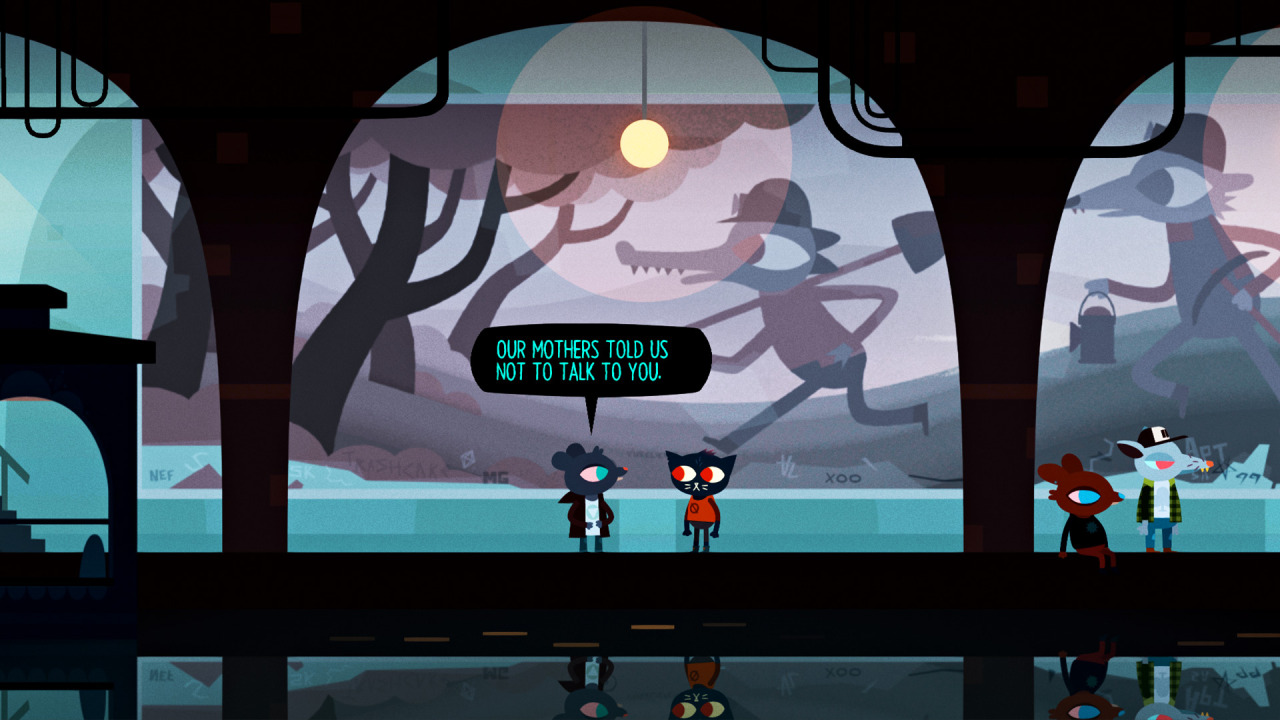 NIGHT IN THE WOODS is in the PAX10! Don't forget to go see NIGHT IN THE WOODS at the PAX10 this weekend, alongside other gorgeous indies like OLD MAN'S JOURNEY, MOON HUNTERS, CRYPTARK, FOSSIL ECHO, and CRASHLANDS! Good company <3 Oh jeez BLACK FRIDAY and SPLITTER CRITTERS too?? Ok let's do this!