Night in the Woods
http://www.nightinthewoods.com/
AT THE END OF EVERYTHING • HOLD ONTO ANYTHING. Night in the Woods is a narrative adventure unlike anything you've ever played.
College dropout Mae Borowski returns home to the crumbling former mining town of Possum Springs seeking to resume her aimless former life and reconnect with the friends she left behind. But things aren't the same. Home seems different now and her friends have grown and changed. Leaves are falling and the wind is growing colder. Strange things are happening as the light fades.
And there's something in the woods.
PRIVACY POLICY
When used here, "we" and "us" refer to Finji, and its parents, affiliates, and subsidiary and related companies. "Your" refers to any user of the game entitled "Night in the Woods". We take your privacy seriously. Please review this Privacy Statement carefully and contact us at hello@finji.co should you have any questions.
Night in the Woods does not collect and/or store personally identifiable information. We collect game save data on your progress through Night in the Woods which may include the following: current level, current party, unlocked biomes, badge progress, and other game state.
We do not store personal or gameplay data on our servers. We do not share any data with third parties. Night in the Woods collects, uses, and discloses non-personally identifiable data from underage users in the same way as for other users, as described in this policy. Our use of the date of underage users is limited to enable us to support internal operations of the game. Parents can learn more about how we handle data by contacting us at hello@finji.co.
When you contact customer service, we will ask only for the information needed to solve the issue and delete the information as soon as the issue is closed. You are not required to share this information with us, but we may not be able to trouble-shoot without it.
Recent News
Dec 21, 2016
Preorder Now!
Aug 29, 2016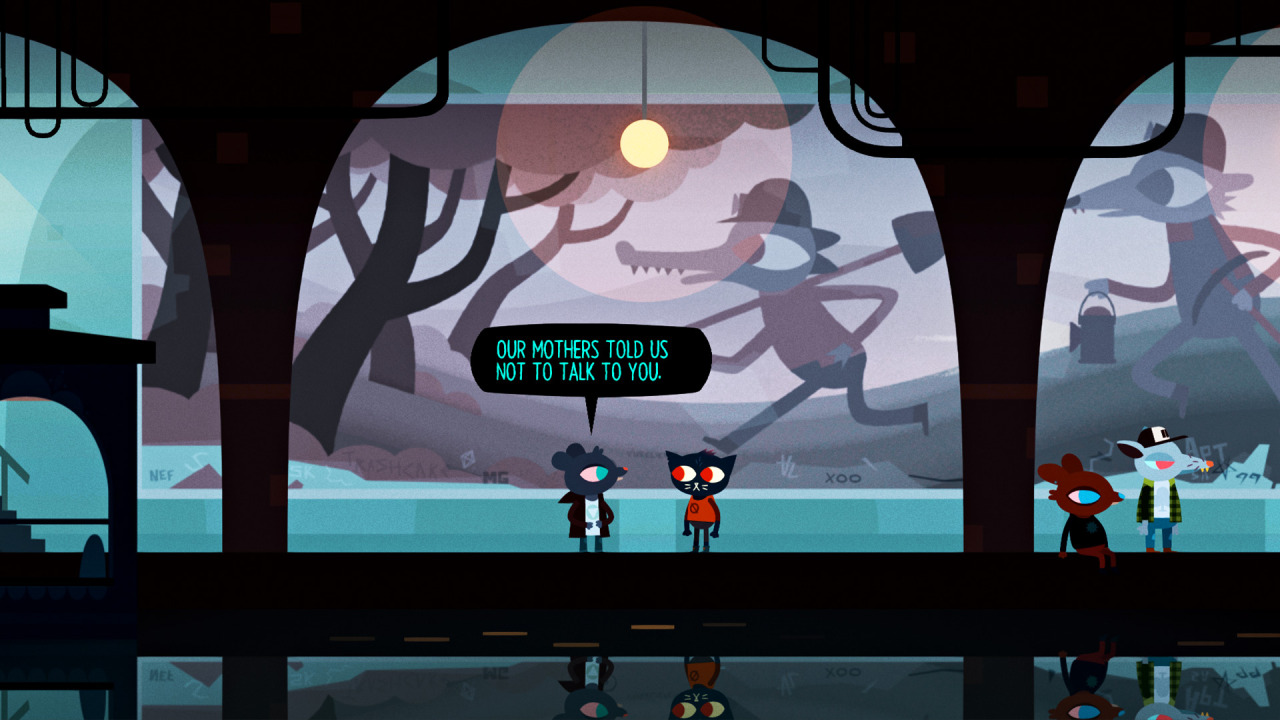 NIGHT IN THE WOODS is in the PAX10! Don't forget to go see NIGHT IN THE WOODS at the PAX10 this weekend, alongside other gorgeous indies like OLD MAN'S JOURNEY, MOON HUNTERS, CRYPTARK, FOSSIL ECHO, and CRASHLANDS! Good company <3 Oh jeez BLACK FRIDAY and SPLITTER CRITTERS too?? Ok let's do this!