September 02, 2017
Finji at PAX West 2017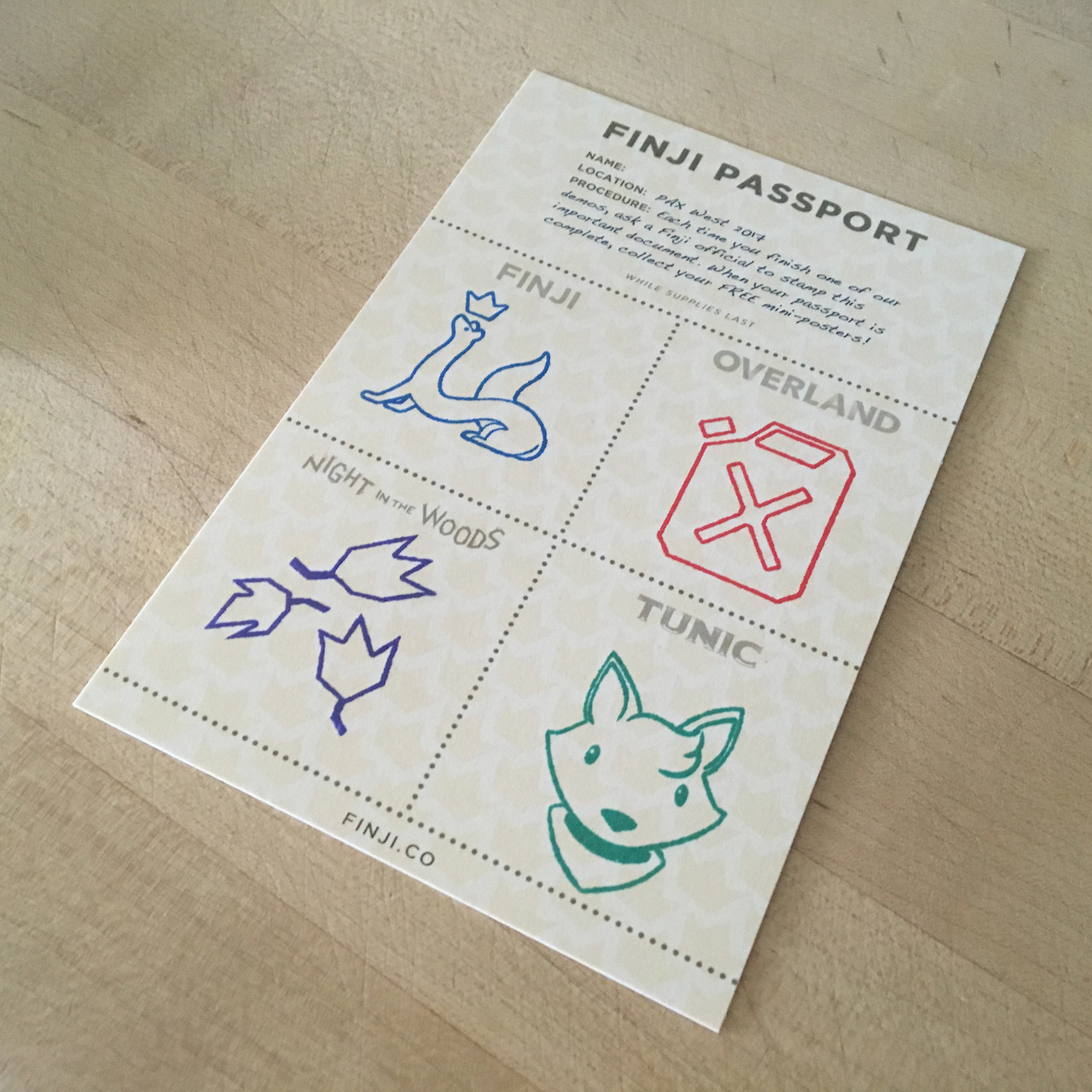 PAX West 2017 is GO
After two days of travel, booth set-up and lots of good coffee, booth #6111 is ready to receive the multitudes. We just hope the multitudes are ready to receive the Overland, TUNIC, and Night In The Woods!
When you first get to the booth, make sure to snag your Finji Passport. This is your gateway into the 3 worlds of Finji (Overland, TUNIC, NITW) and we'll stamp your passport to mark each trip. Once you've played all three, we'll bestow upon you the majestic ermine stamp and you'll earn 3 exclusive mini-posters for your hard work.
If you want to take some of the Finji jams home with you - we got you covered! Check out what we'll be selling thanks to our friends at IndieBox:
Tunic Foxhead Shirt - $20 (NEW)

Overland Pupcar Shirt - $20

Overland itch.io cards - $20

Night In The Woods Steam cards - $20

Speaking of friends, you've probably already heard us yelling about our new collaborative booth with friends called The Playground. We've partnered up with our pals Vlambeer, Dan Adelman & IndieBox to form a medium-large nook of games where you can come hang out, meet some devs and of course, play.
We're incredibly proud of our little Finji home away from home, and we'd love to have you. See you soon <3