February 02, 2019
Night in the Woods gets a Japanese Release thanks to Playism!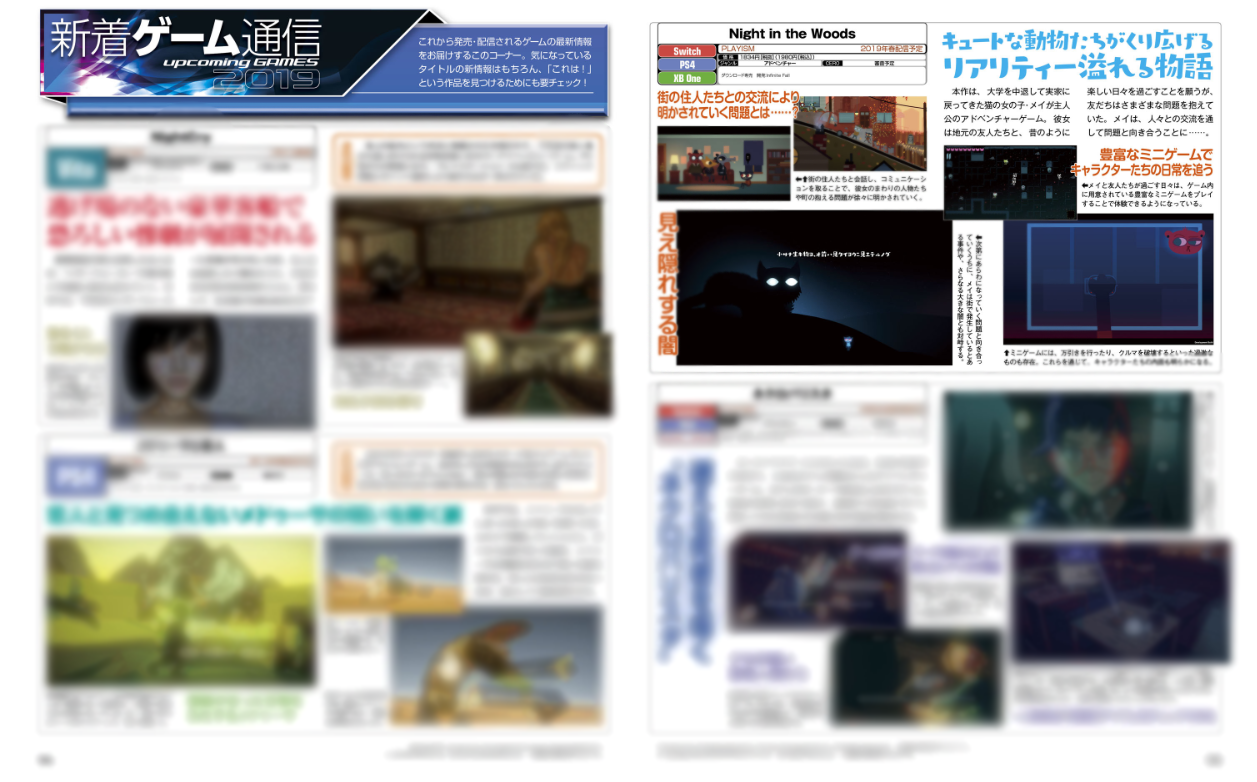 Japanese Night in the Woods fans: Rejoice! The award-winning narrative adventure is getting a localized edition for the Japanese market to be released in Spring 2019! Revealed in this month's issue of Famitsu, the Night in the Woods Japanese localization will be headed up by Playism - the skilled publishing/localization team behind some of the biggest indie games including 2064: Read Only Memories, Machinarium, D4: Dark Dreams Don't Die, and more. Working with Finji and Infinite Fall, Playism is recreating Night in the Woods to fit right in to the Japanese game market - with a focus on retaining the story that the game is famous for.
The localization for Night in the Woods is not a simple text swap, however. Humor, character idiosyncrasies, and other small details are being cared for, even going as far as to completely reimagine Mae's iconic journal scribblings - check out the comparisons below for a closer look. If you're a Japanese fan who has been itching to experience this game in a more familiar way, check out Night in the Woods' Japanese localization when it releases in Spring 2019.