August 29, 2019
A Brief History of Wilmot's Warehouse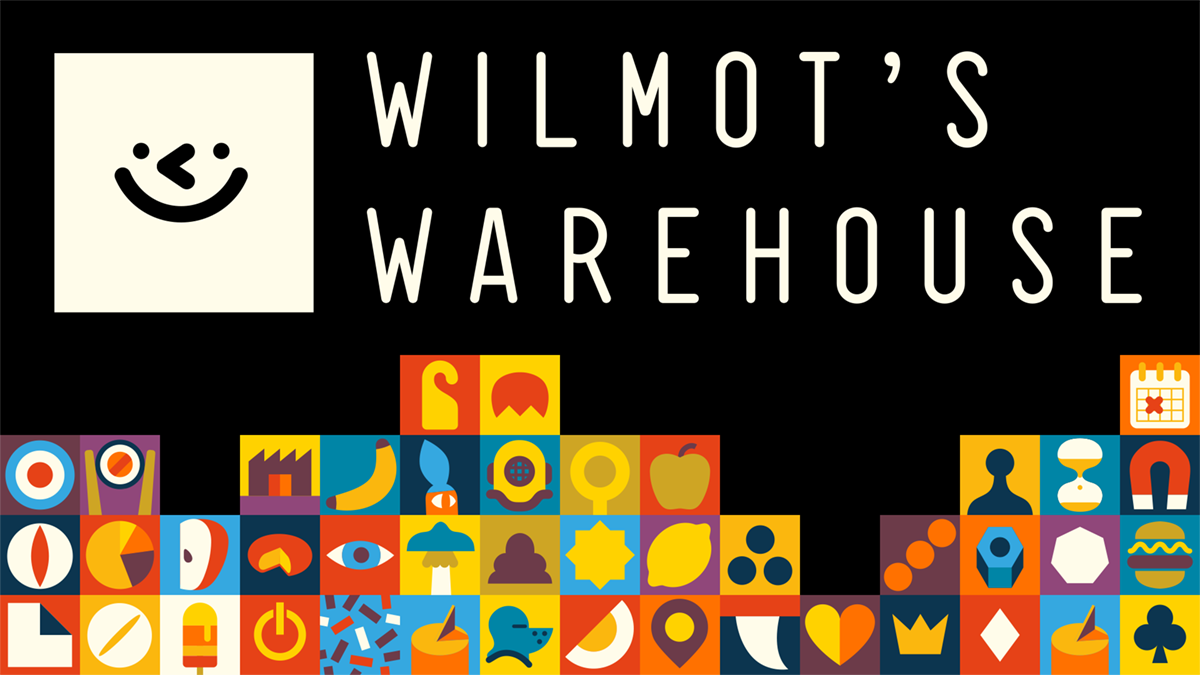 Folks…
You're mere hours away from being able to help our boxy little friend get things sorted out. You're in for such a treat.
We've been massive fans of Richards Hogg and Haggett for years. I think the first time I saw their work was a little project called Poto & Cabenga. And they've always been an active and crucial part of the UK's Wild Rumpus. But most importantly, they were the main minds behind Hohokum, one of the only perfect games ever made in the history of people. We have been looking for any excuse to work together since then, and it's really been an honor to get to help out with Wilmot's Warehouse in any capacity. And technically, this is our second collaboration! Some of you may know this already, but Dick Hogg designed Finji's logo back in… 2014? 2013?
What is time, anyways?
Wilmot's Warehouse. Where do I even start? It's a game about making a mess and cleaning up a mess, at roughly the same time. It's funny, and beautiful, and generous. While it comes to you on Switch, PC, and Mac courtesy of many talented individuals (including the lovely folks at Hollow Ponds, freelance programmer Ruari O'Sullivan, the musical mind of Eli Rainsberry, and of course us here at Finji), it really began in a logistics facility just off the A-5 in the middle of England, in the 1990s, where a young Dick Hogg sorted and stacked real boxes, and made sure real people could find what they needed. Some twenty years later, after shipping the astonishing Hohokum - a sort of storybook fantasy about kidnapped snakes and impossible worlds - Dick pitched this idea of a game where you organise stuff in a warehouse.
Ricky was not impressed.
For the next few years, it became kind of a running joke. Dick was told that it would only work if the game was called 'Clown Warehouse' and all the products were things an absolute clown would need.
Eventually, Ricky decided to throw together a little prototype of this stupid warehouse idea using some beautiful tile art Dick had been making, and it turns out… it's a completely marvelous idea! And you all get to make the same discovery today. And I can't wait. That's all.
~Rebekah & Adam Saltsman, Co-Founders, Finji