July 09, 2018
Finji's E3 2018 Wrapup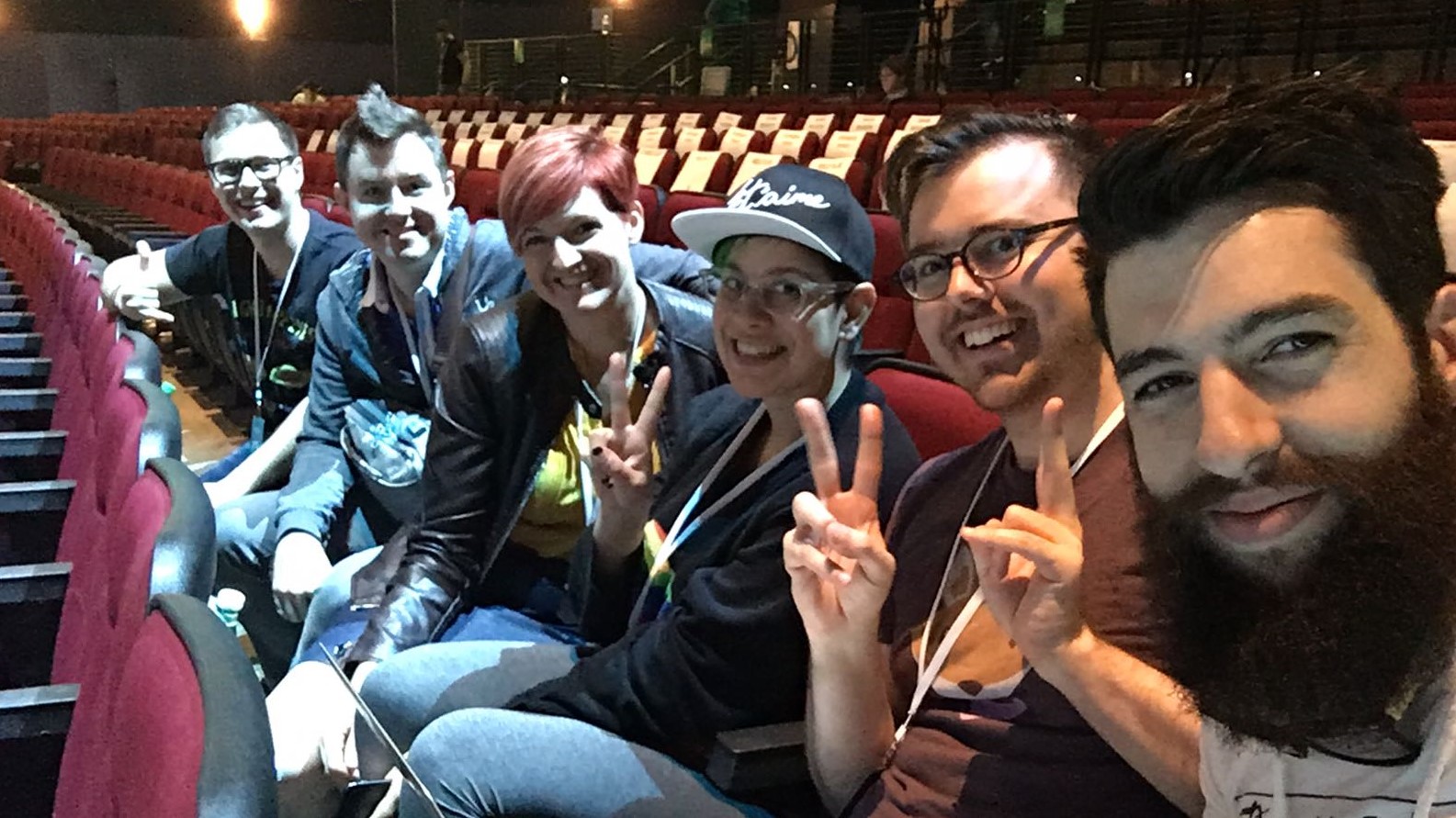 How did Finji's E3 go?
It. Went. Great! By far the biggest thing to come out of the show was the TUNIC trailer reveal on stage during the Microsoft press conference. Did you see it? You probably did, it was kind of a big deal. But here it is again in case you want to see it one more time. Stick around after the trailer to hear Head of Xbox Phil Spencer say some cool stuff about TUNIC's sole developer Andrew Shouldice. It was a special moment, we all teared up a little bit.
But our E3 didn't stop there! We spent the next few days chatting with the press to get the word out about TUNIC, and after walking away from our demo they all had some very nice things to say! Adam and Bekah also visited our friends over at Twitch with a demonstration of Overland, getting some help by the hosts on how to make the best of a post-apocalyptic journey. To cap things off, we ended up on the Giant Bomb couch to talk TUNIC, Pectoral Muscles, and Animal Style Trains. It was a wild ride.
But the work doesn't stop there. Keep checking back in to the all new Finji.co to see what we're up to, where we'll be next, and how all these projects come together. Feel like being a part of it? Check in to our community Discord and be sure to follow us on Twitter. Talk to you soon!